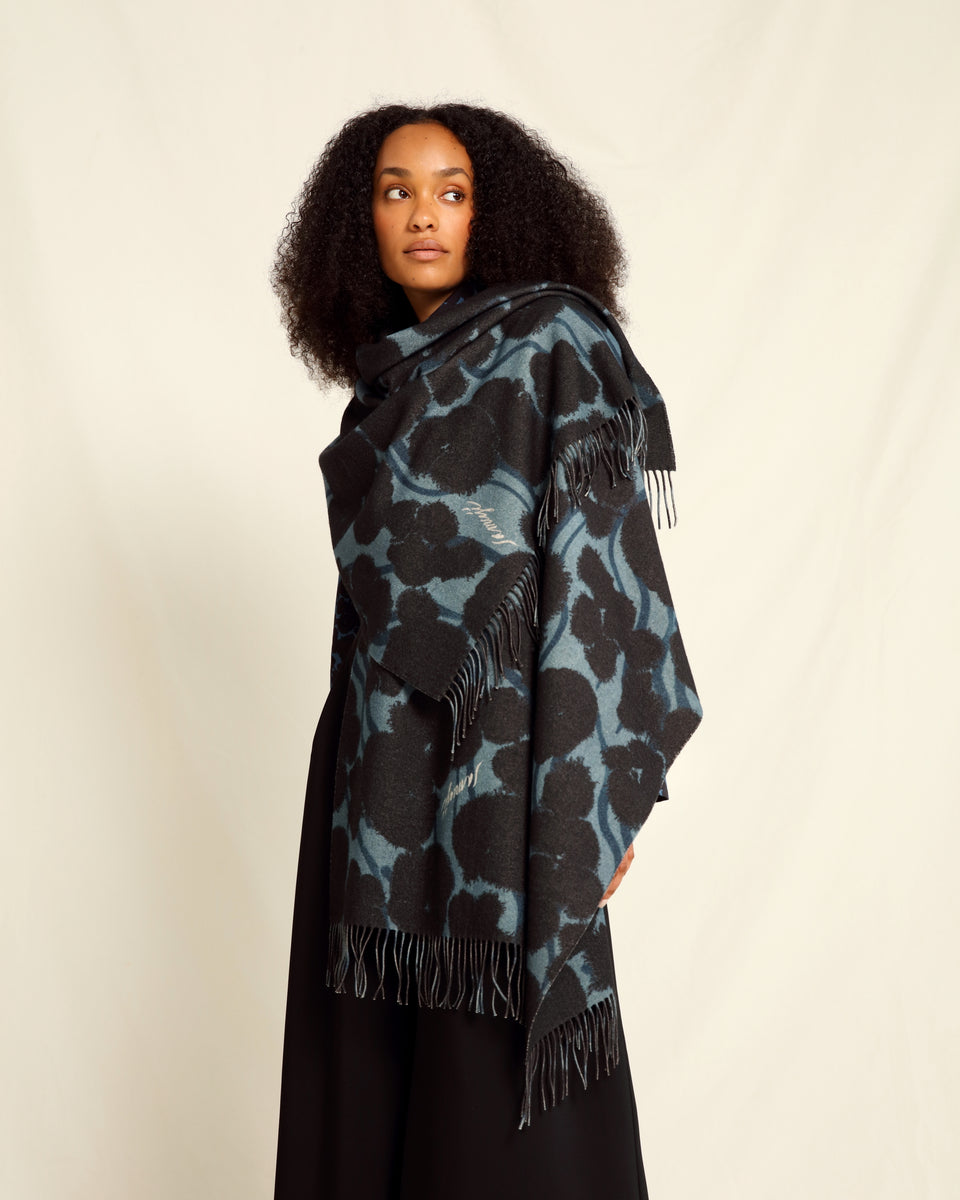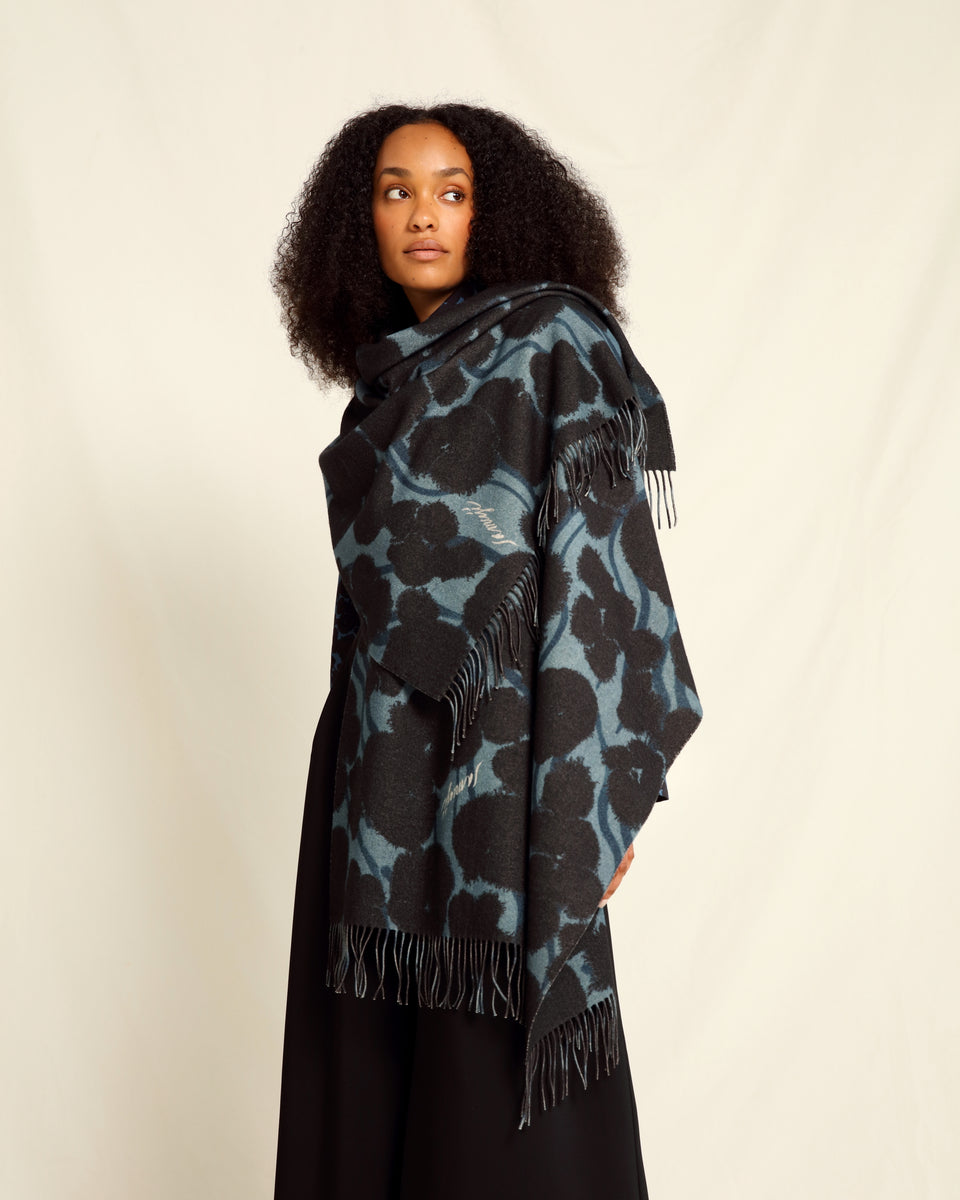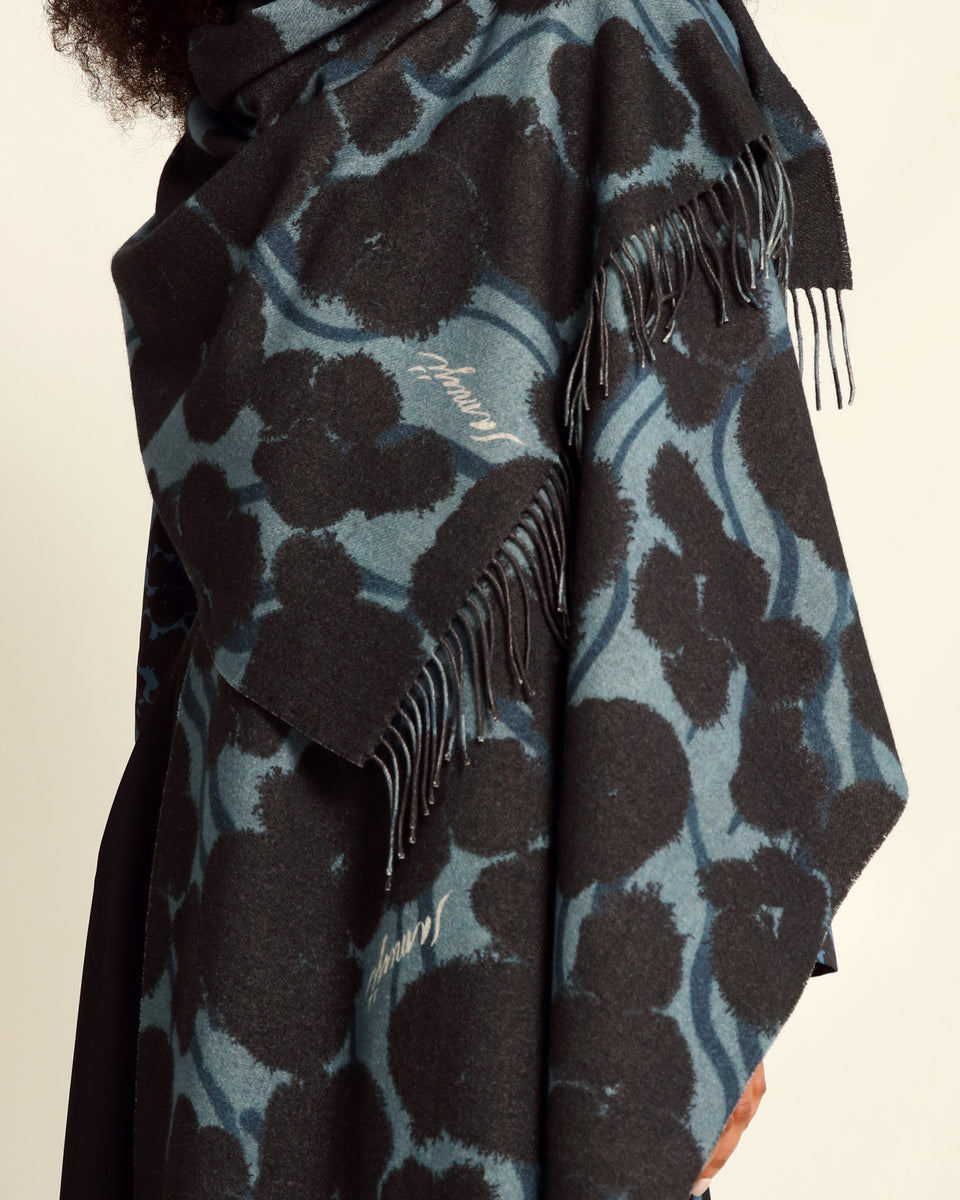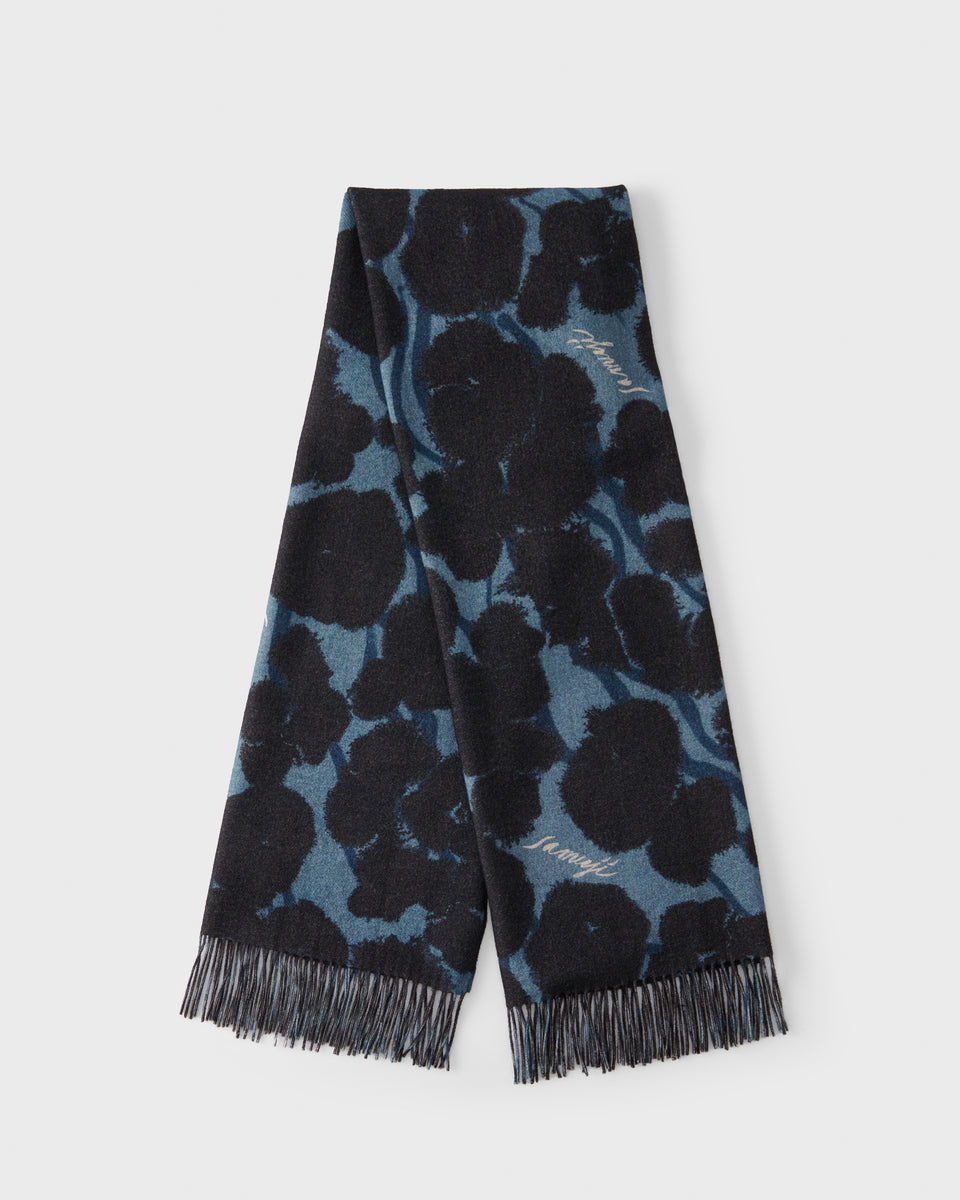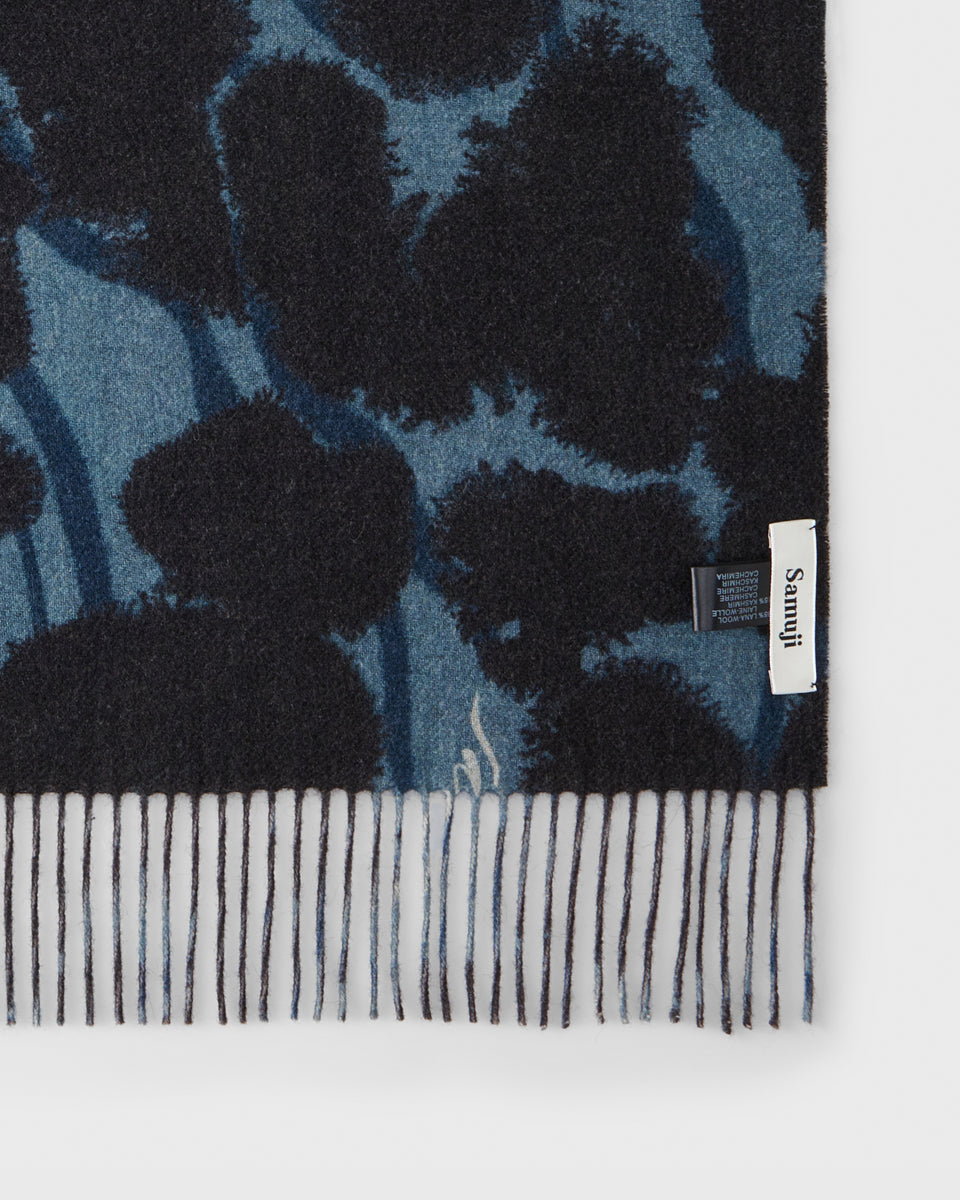 A generous scarf is the perfect source of warmth and the ultimate finishing touch to your outfit. The intricate and artistic design elevates the scarf from the ordinary to the exceptional. It serves as a striking accessory that adds a unique twist to your styling.
In the FW23 collection, graphic designer Oona Mäkelä's hand-painted design Varret graces this scarf in beautiful tones of blue and black. It features organic shapes with a rustic yet refined charm.
The scarf is delightfully soft, crafted from virgin wool and cashmere, and features Oona Mäkelä's hand-written Samuji logo at its core. The iconic Samuji logo label is also present at the hem and fringe ends.
The scarf is made in Italy.
Colour
Blue

Material and Care
85% Wool, 15% Cashmere
Dry clean only, normal cycle
Steam at medium temperature, no pressing
Do not bleach or tumble dry
Sizing
Product measurements 70 x 180 cm.
Shipping
Finland Posti starting at EUR 8,90
Europe starting at EUR 9,50
Other countries starting at EUR 30
Shipping is calculated at checkout. Read more here.
For orders outside EU taxes are reduced at checkout.
Questions?
Don't hesitate to contact us at shop@samuji.com
Lowest prior price: €260,00 EUR (Nov 08, 2023)